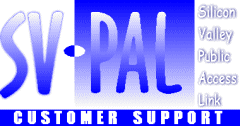 [Home Page] [About] [Subscriber] [Services] [Support] [Volunteer]
---
Connecting to SVPAL -- PPP accounts -- MacOS X


Go to the Apple menu on the top left corner, then System Preferences: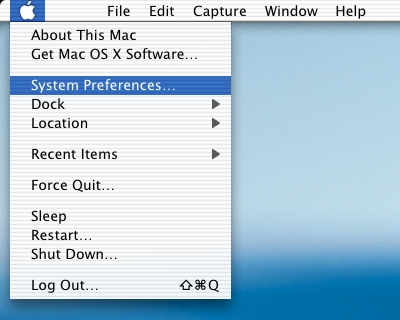 Next, go to Network, under Internet & Network: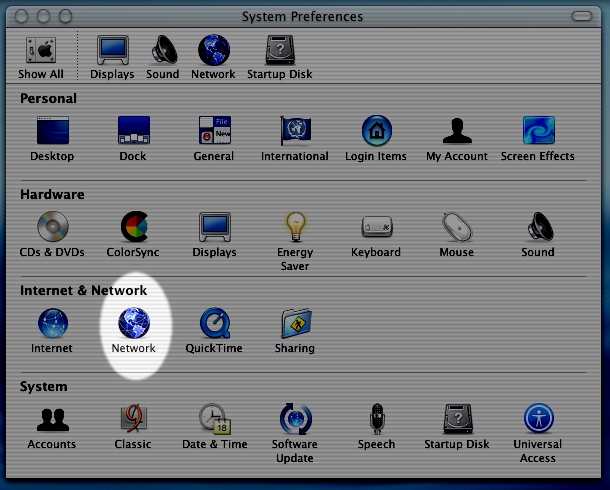 Under the Show option, select Internal Modem, and then select the PPP tab: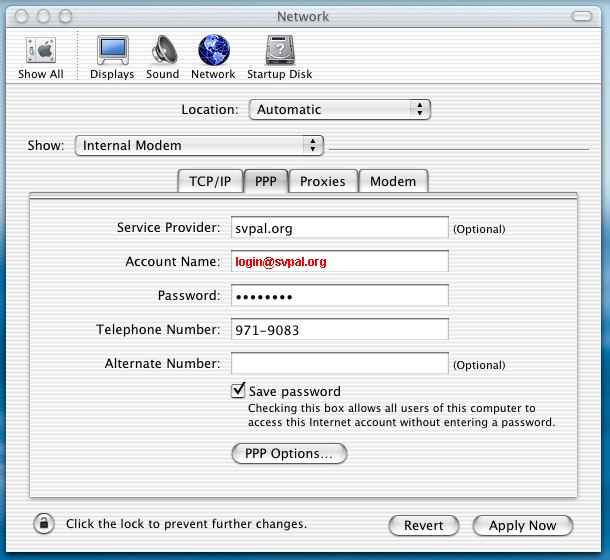 Type in your account name in the format login@svpal.org, where "login" is your account name. Type in your password, and the phone number you will be using, including area code if necessary.

Next, select the Modem tab, and check the Show modem status in menu bar box: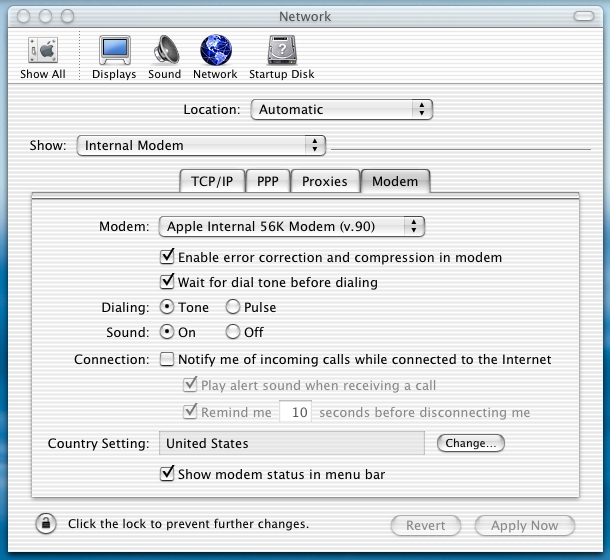 Select Apply Now and close the window(s).

To connect, go to the modem icon on the menu bar.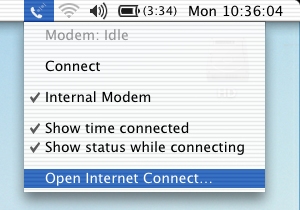 You may select Connect to start dialing, or Open Internet Connect... to open the next window and verify your settings: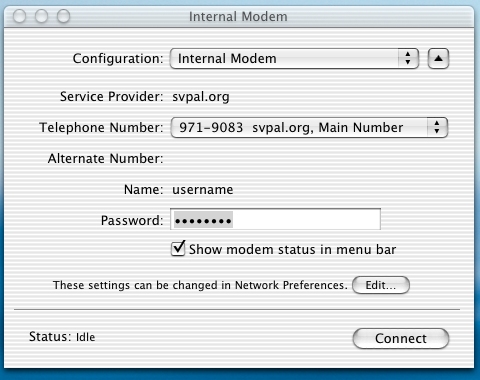 After dialing in and connecting, you will be online and ready to use your software to retrieve and send e-mail, browse the Web, and so on.



---
SVPAL Home Page
http://www.svpal.org/support/
support@svpal.org
---
Copyright © 2001-2007 Silicon Valley Public Access Link